Photos
Both photos are by Alison Picard of Bloodhound Photography
[600x400] [Print quality]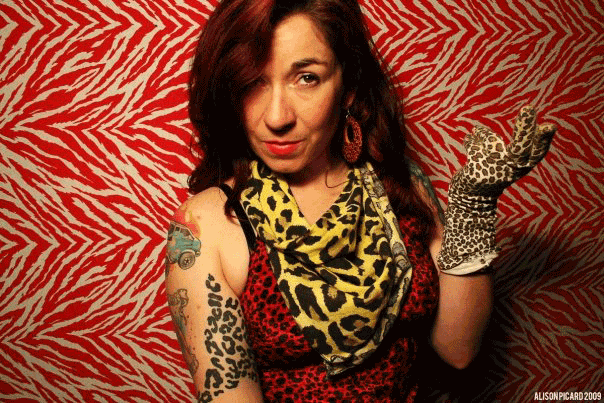 [600x400] [Print quality]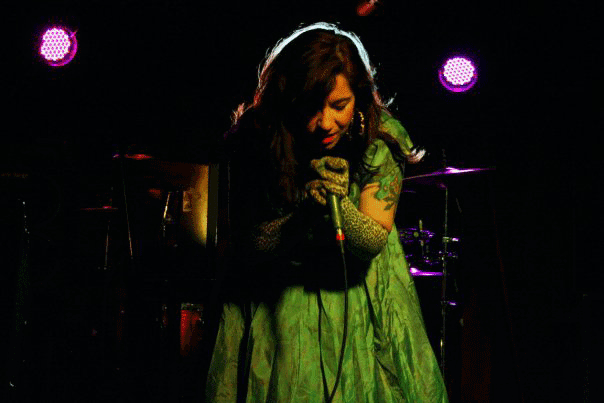 Posters: download [print .pdf] [web .jpg]
Here you can download a black & white poster you can add to and photocopy or email. Email me for print versions, and I'll send you something big and nice and colorful for web or color printing.

Booking Basics
I love to perform as part of [and curate!] progressive, fun and transgressive kick-ass shows, and have had a blast doing so all over North America. Details? You can read my bio and CV here.
I do well in text-based multimedia shows as well as in more intimate settings, and have both featured and performed as part of cabarets. I'm really happy amplified, with some nice lighting. Fair, no?

My honorarium varies per the event and sponsoring organization on a PWYC basis, please email for specifics.
I keep a flexible freelancer's schedule and travel frequently. I like making new friends, too. Find me on facebook or myspace! Or email me.

Tech Requirements
- microphone [I have, if needed]
- PA system with CD player or iPod inline
- a DV projector and screen is a nice touch [I also have, if needed]
- sound person
Other booking notes
- I like to hang out after a show, and I like to know where I'm going to sleep after that - don;t you? I don't ask for hotels but a couch/extra bed if you've brought me to your town is lovely.
- If I drove there it was probably in my extra-large deluxe van and yes I can take all the equipment AND y/our friends home but also that f**er loooves gas so please keep that in mind.